I came home from work a little bit late today, and as I was crossing Morgan Run, I noticed that the light was particularly nice. I turned around as quickly as I could, and went back to make try to take some pictures. Unfortunately, the light was mostly gone before I could shoot anything really good.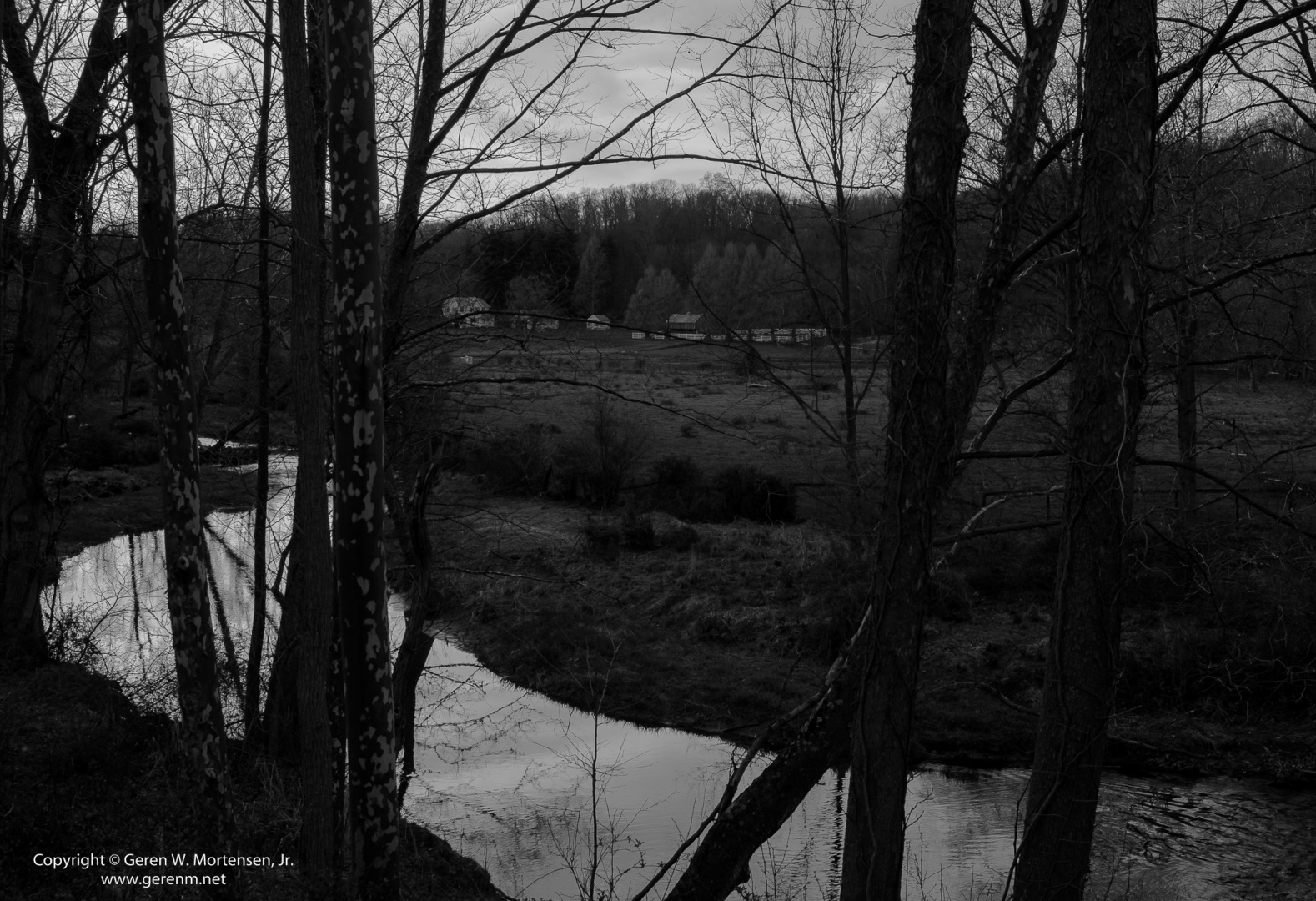 I managed what I thought were a couple of okay shots, and came home and tried a few treatments in Lightroom, Snapseed (PC version) and Perfect Effects 8.
I did find something particularly interesting -- I preferred editing the X-E1 JPEG images to the raw files -- I found they gave me a better base for editing.